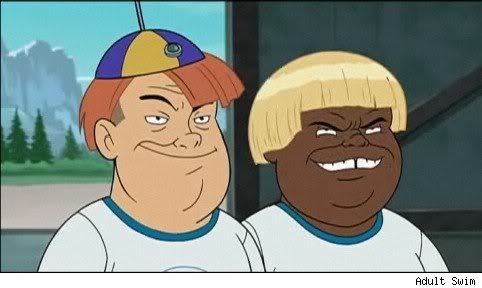 You don't want to know who's in charge at the iPhone Apps store.
Finally, the feds get interested in the black box we call the iPhone Apps store.
Federal regulators want to know if AT&T and Apple worked to together to reject mobile apps for Google's innovative Voice service, sending letters to the companies asking them to explain this incident and the policies behind the secretive and lucrative iPhone App store.
The letters are the first indication that the feds might be interested in mandating openness for Apple's iPhone store and similar stores run by Sprint, Verizon and even Google. The iPhone store, run through Apple's iTunes software, is the only way an iPhone user can install third-party applications without voiding the phone's warranty.
According to the letters, the FCC wants to know the who, what, why and when of the rejection of the Google Voice app for the iPhone. Google Voice, still an invite-only beta program, lets users channel all their calls through a single Google Voice number which offers cheap international calls, free long distance calls, free text messaging and voicemail transcription – though calls through its mobile app still use the minutes on a mobile phone.
("Feds Want Apple and AT&T to Explain Google Voice Rejection," Wired, August 3) Let's be clear: Apple rejected Google Voice for pretty much the same reason it rejected Skype. These services compete directly with AT&T. No, Apple does not have the best interests of customers at heart. It has its interests at heart, but that's pretty normal. That being said, for anyone who's got their eyes on developing an iPhone App, you're no doubt aware of the often capricious and sometimes downright nonsensical rejection of certain apps. Now that the feds are involved, expect the process to become slightly more transparent and predictable, taking much more of the risk out of developing these apps. (Ummm, Monarch, you want to take back your twins here? They're kinda . . . creepy).
---
In one of the unlikliest small business growth trends . . .
As a backyard chicken trend sweeps the country, hatcheries that supply baby chicks say they can barely keep up with demand. Do-it-yourself coops have popped up in places as disparate as Brooklyn, suburban Chicago and the rural West.
In some cities, the chicken craze has met with resistance, as neighbors demand that local officials enforce no-poultry laws. In others, including Fort Collins, Colo., enthusiasts have worked to change laws to allow small flocks (without noisy roosters).
("http://www.nytimes.com/2009/08/04/business/04chickens.html?_r=1&ref=business," The New York Times, August 3) I once caught an emu. No joke. Walking down the street here in Los Angeles. True story. My Newfoundland and I corralled it and, well, there you go, an emu gated up in my front yard making strange alien sounds. Emus lay bowling ball-sized eggs, about the size and weight of about seven dozen chicken eggs. And if I knew what I know now about the recession, I would've kept it out in the front yard laying eggs and keeping our food bills down to zero. Turns out that many folks around me have started raising chickens as they, too, worry about the recession and declining budgets. Six chickens will supply you with about two dozen eggs a week (which is an odd sort of economy, because two dozen eggs will set you back about two and a half bucks at Costco). So folks who sell chicks are starting to command nice prices. Strange how business success deigns to smile on even the most unlikely entrepreneurs.
---
Venture capital is down, lending is down, and now Business Development Companies join the crowd.
U.S. business development companies (BDCs) like American Capital Ltd (ACAS.O) and Allied Capital (ALD.N), which lend to small and mid-size businesses, may report yet another dismal quarter hurt by sinking deal volumes and higher credit losses.
Total middle-market deal volume was about $410 million in the quarter ended June 30, well below the $2.1 billion in the year-ago period and the near-term peak of $13.04 billion in the second quarter of 2007. . . .
BDCs like American Capital, Allied Capital, Ares Capital (ARCC.O), Apollo Investment (AINV.O), PennantPark Investment Corp (PNNT.O) and Fifth Street Finance Corp (FSC.N) make private-equity investments by lending to small companies and acquiring venture-capital stakes.
("Credit losses, low deal volumes to hurt U.S. BDCs," Reuters, August 3) In case you haven't heard of BDC's, they are a special type of venture capital fund that invests in ongoing small businesses with an eye to growing the company. Unlike VC funds, a BDC fund is often open to the investing public, not just accredited investors; you purchase stock in the actual company rather than selling shares in limited partnerships. They also have a much wider range of investment including credit and mezzanine financing (VC's will often help a venture with mezzanine funding, but not actually provide it themselves). However, even though technically BDC's are defined as investing in small businesses, they really throw most of their capital at startups. The strictly small business version of VC funding are SBIC's. But you knew that, right?